We help our customers to choose competitive foundry materials
Through research on material between different countries, we provide our customers with more competitive foundry material. And participate in production research of cooperative factories, expecially in v-process and lost foam material.
More products, please click here.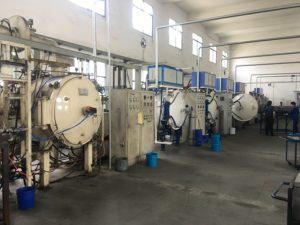 We help our cooperating factories to formulate standard operating instructions according to customer needs, to help our customers make better use of our foundry materials, and to continuously improve our materials based on feedback from different customers.
〓  Our advantage
1. Mature chinese foundry market, help our develop and choose lots of mature foundry material. We make sure all material have good effect on the products of customers;
2. Professional operate instruction documents,our engineer have sort out the SOP file in foundry site;
3. Help our customers to using our material according difference process, our engineer help our customers adjustment using instruction according foundry site.